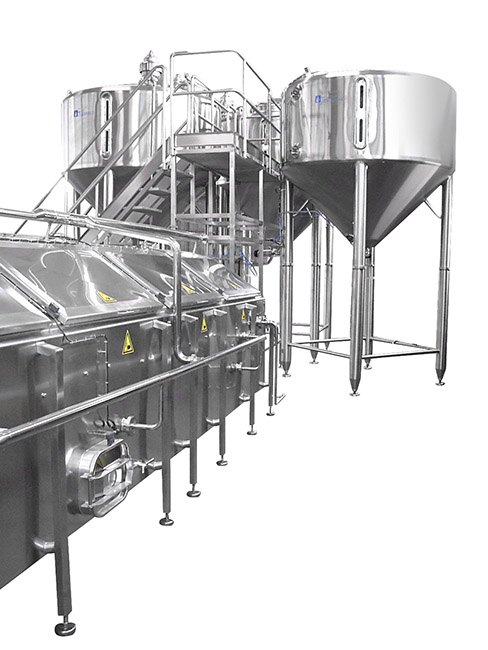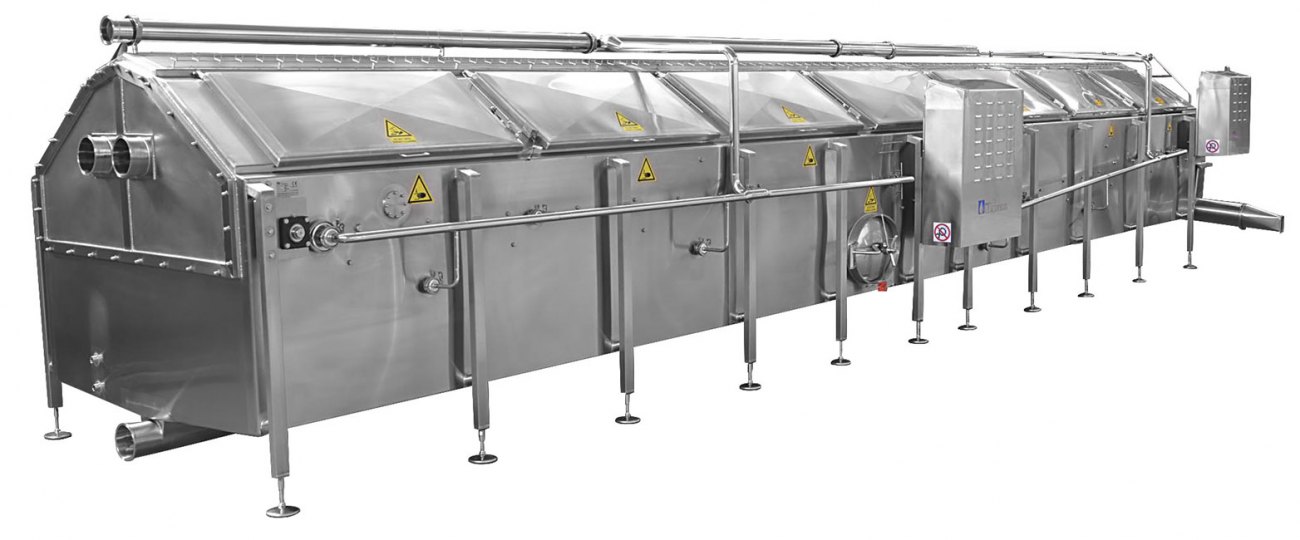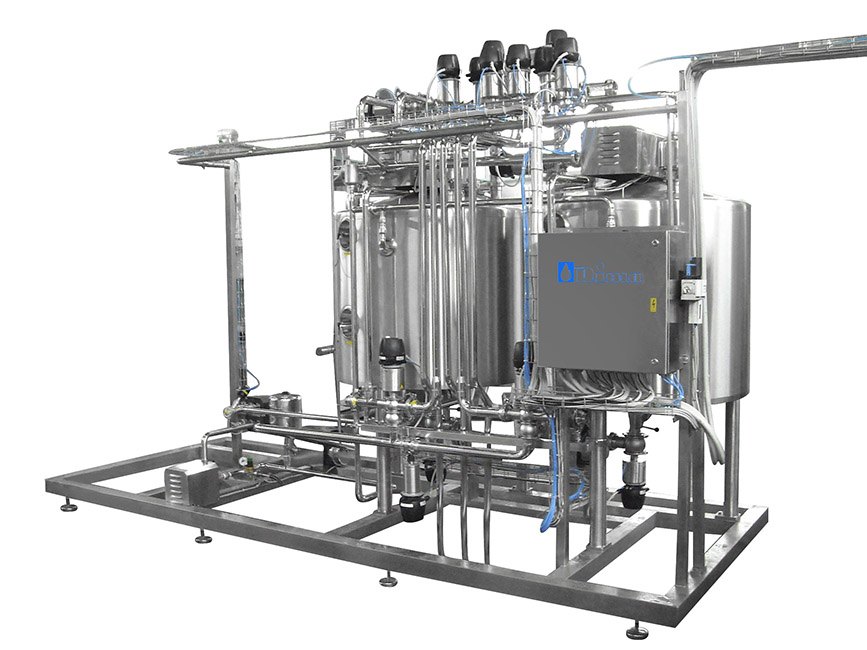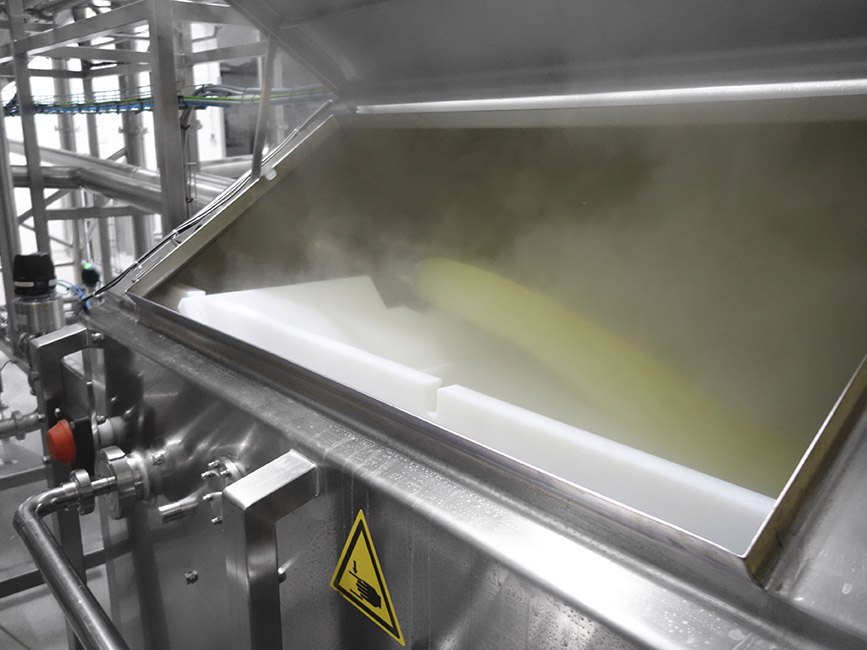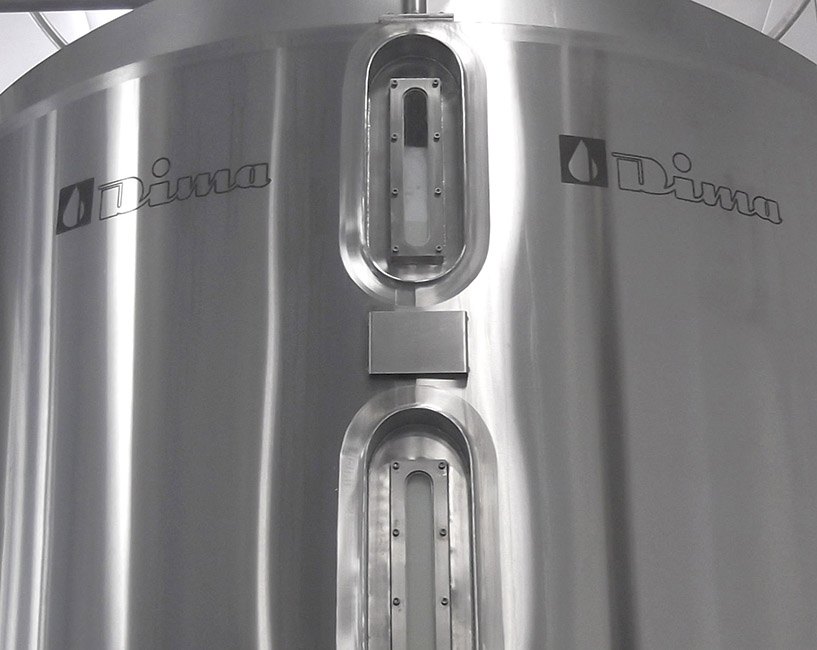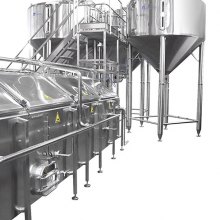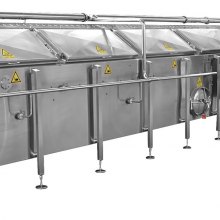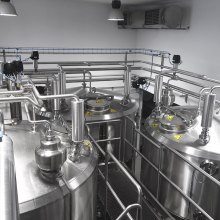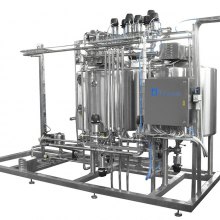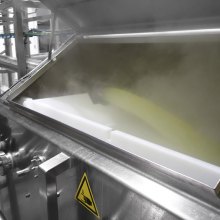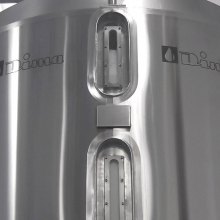 RICOTTA "WHEY CHEESE" EQUIPMENT
Production capacity:
up to 200 Kg/h, from 200 Kg to 500 Kg/h, from 500 Kg to 1.000 Kg/h, from 1.000 Kg to 1.500 Kg/h, from 1.500 Kg to 2.500 Kg/h, from 2.500 Kg to 5.000 Kg/h
DIMA custom design & manufacture ricotta "whey cheese" production line fully automated with guaranteed hygienic processing & high efficiency including ricotta "Insulated Tank"  (coagulator tank) and "Draining Belt" both designed and  manufactured in compliance with all the appropriate criteria of the covering 3-A Sanitary Standards.
The system eliminates the traditional man work and ensure a fully automatic processing system.
 
Features
Modular and compact construction
Constancy and homogeneity of the "ricotta" produced for each batch production
Fully automatic system (no manual handling of the product)
Production capacity adjustable as per Customer's needs
The drainage action (performance) is adjustable as per the production requirements
Fast process
Cost, space and energy's consumption saving thank to the automaton process.
Very simple operation
Closed and hygienic design, allowing however operator's inspection, following the latest industrial hygienic and safety requirements
C.I.P. perfectly cleanable
Manual or automatic control with PLC control of the working and cleaning phases .