DIMA srl - leading Italian company established in 1983 - with head office in Modena, design, develops, manufacture and commission the best production solutions "Made in Italy" providing machinery and plants for the dairy industry. In particular dairy plants for the production of all types of stretched cheese "pasta filata" such as mozzarella, pizza-cheese, string-cheese, shredded mozzarella, provolone, scamorza, bocconcini, caciocavallo, oaxaca, ostiepok, analogue mozzarella, kashkaval as well as ricotta "whey cheese".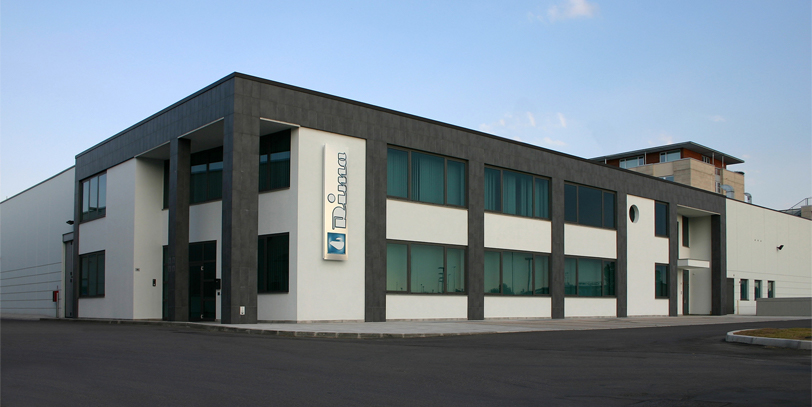 Today, supported by high advanced technology complying with the European safety standards, the European Hygienic Engineering & Design Group (EHEDG) guidelines and an exceptional skilful team, DIMA is in position to offer continuously innovative, reliable and exclusive working concepts able to satisfy the most sophisticated requirements in the field of the cheese process.
Our machines sum-up the best of "Made in Italy": innovation, quality, expertise and highest level of hygiene. Our products, with significant growing trends and steadily increasing market shares witness the success and reputation that DIMA enjoys in Italy, Europe and all over the world among the most technologically advanced manufacturers of machinery and plants for dairy industry.
The DIMA product range covers the entire production process of "pasta filata" cheeses: milk coagulation, by offering cheese vats of different typologies and capacities, curd maturation and draining, curd slicers, cooking-stretching with cooking-stretching machines for traditional production with water or with steam cookers, moulding for all product sizes (moulding machines with moulding drums, carousel moulding machines, extruding machines…), cooling and hardening lines and brining lines with automatic lines and patented systems, automatic feeding of the mozzarella, weighing and counting to feed the packaging machines.
Our daily target at DIMA is to satisfy our Customers providing each of them the best support through close cooperation, information and consultancy that goes beyond those of a qualified supplier.
More than 2200 machinery manufactured and sold
In more than 80 countries in the 5 continents of the World
More than 90% export each year
More than 35 years of experience
Factory of 3.000 square meters
50 Employees