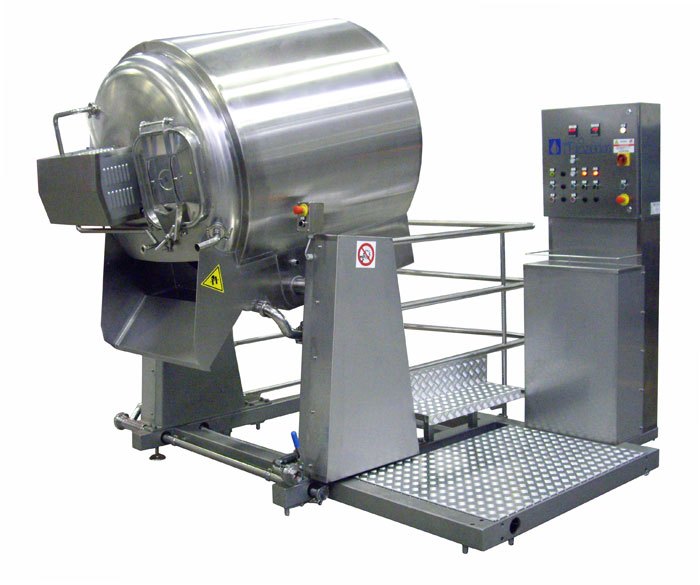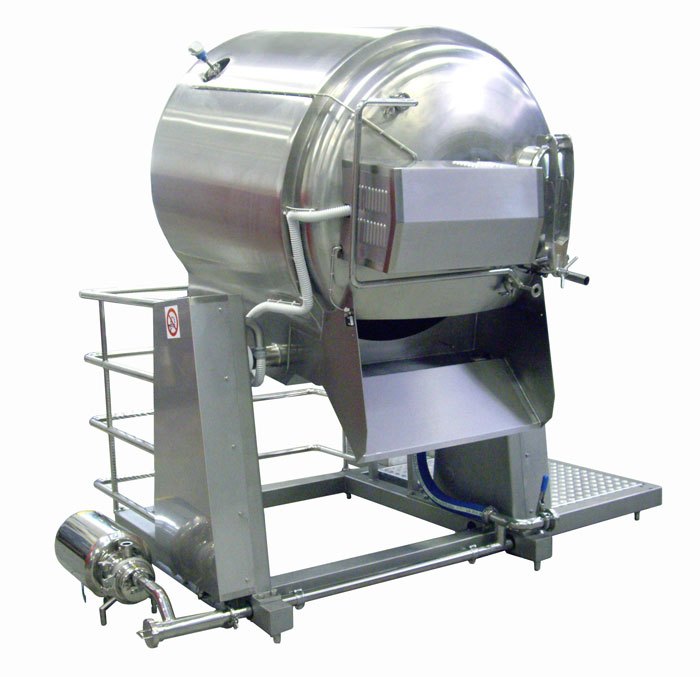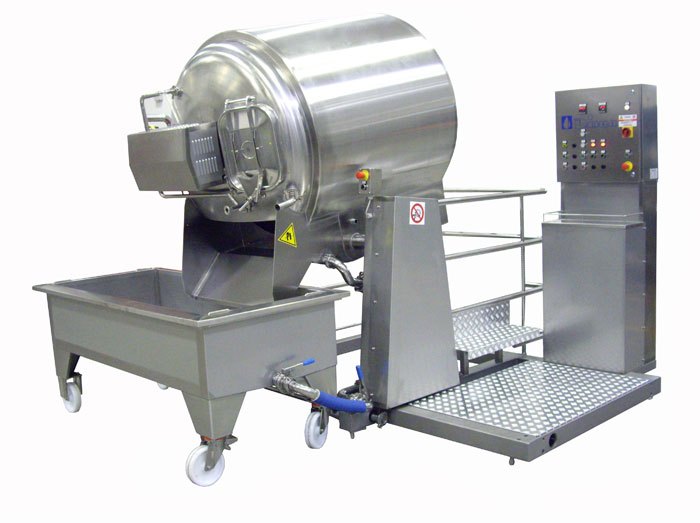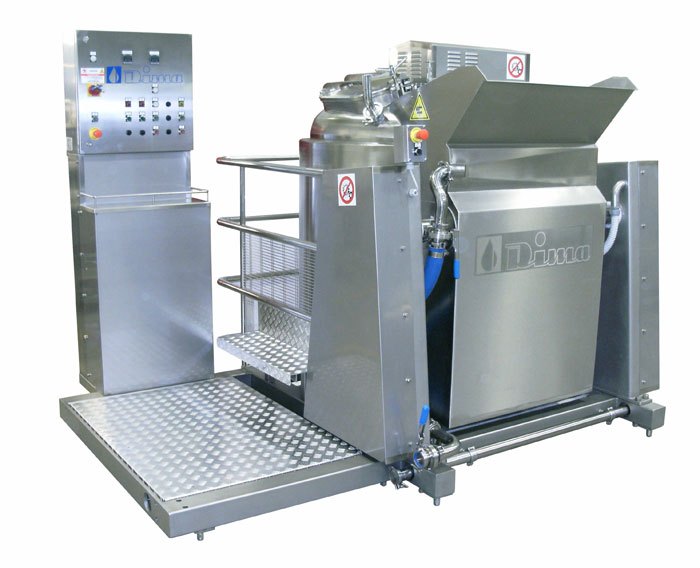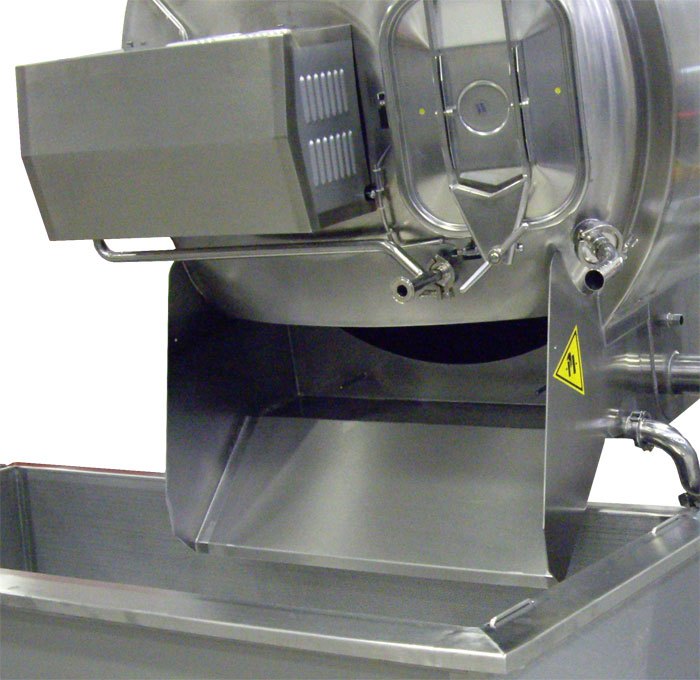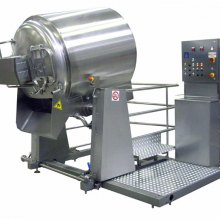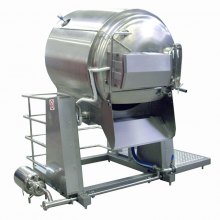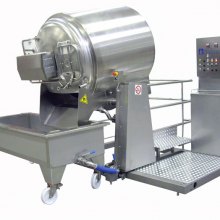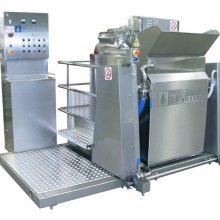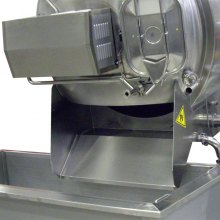 CHEESE MAKING VAT, "CVT" SERIES
Production capacity:
up to 200 Kg/h, from 200 Kg to 500 Kg/h, from 500 Kg to 1.000 Kg/h, from 1.000 Kg to 1.500 Kg/h, from 1.500 Kg to 2.500 Kg/h, from 2.500 Kg to 5.000 Kg/h
Vertical cylindrical and overturning cheese making vat in single, double or multiple version for milk coagulation, curdling and production of high and very high moisture "Pasta Filata" cheese, particularly indicated for buffalo mozzarella and Italian traditional "fior di latte" production. Machine designed and constructed for milk filling, mixing with rennet and cultures, milk coagulation, curd cutting, stirring of the curd/whey mixture, heating and/or cooling of the curd/whey mixture on the vat bottom, or on the bottom and on the wall as well, ripening of the curd under whey inside the vat, partial or total whey extraction during the pausing or overturning phase, manual or automatic control of the working and cleaning phases.
Available capabilities: single, double or multiple supply version with capacity from 1.000 up to 5.000 liters each vat.
Features
Vertical cylindrical tank with flat heated bottom and insulated wall or with both bottom and wall heated (fully jacketed).
Tip-up system for complete emptying of the curd and whey mixture.
Curd ripening and maturation under whey inside the vat
A special milk inlet to prevent any foam forming.
Double-circle agitator system with rotation in opposite directions.
Special design of the cutting blades to minimize the losses and grant the maximum and incomparable yield from the milk.
No bottom bearings inside the cheese vat ensuring the maximum level of hygiene and sanitization
Cutting and agitation speeds adjustable by frequency converter from the control panel
Automatic temperature control.
Open or closed version for automatic C.I.P. cleaning.
Optional features
Preparation and automatic dosing of citric or acetic acid
Control panel for automatic control PLC with touch screen HMI.
Closed design for C.I.P. automatic cleaning.
Valves with pneumatic operation for whey discharge and extraction
Working footboards for any need and with any dimensions
Hot water preparation unit with different capacities
Hot water distribution circuit, made to measure, for more cheese vats
Collection and evacuation of the drained whey.